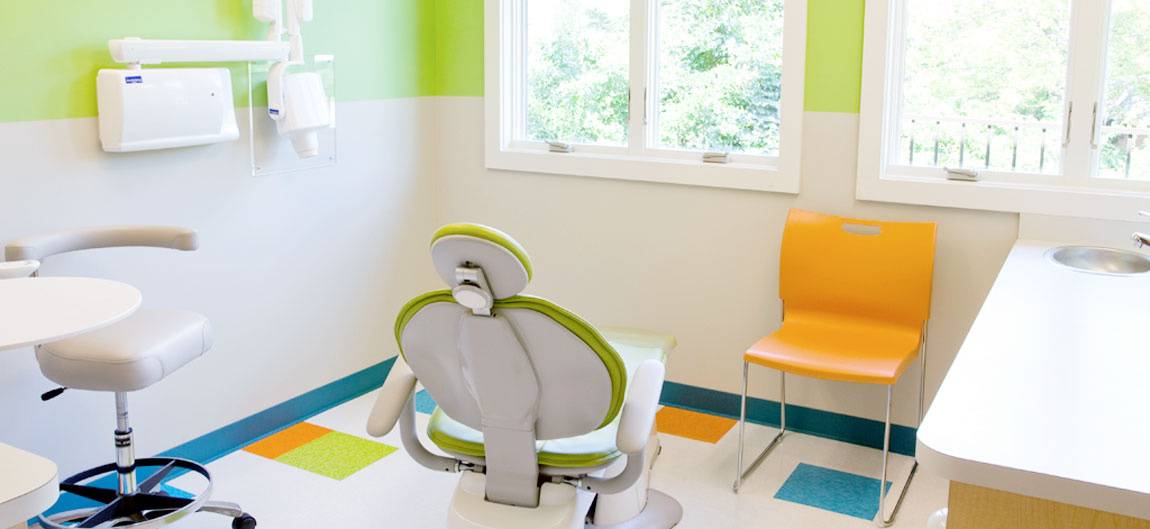 Dr. Dan Knechtel
Dr. Knechtel and his wife have been living in Asheville since 2008.  They have three children.  During his free time, Dr. Knechtel enjoys spending time with his family, running, golfing, and traveling.
After obtaining an undergraduate degree in chemistry, Dr. Knechtel completed his Doctor of Dental Surgery at the University of North Carolina School of Dentistry.  He then worked as a general dentist for four years before returning to Yale-New Haven Hospital to complete a residency in Pediatric Dentistry.  During his residency, he received additional training in treating the pediatric patient and their unique dental needs.  After finishing his residency, he completed the certification process of the American Board of Pediatric Dentistry obtaining diplomate status.
Kimberly Anderson DAII
Kimberly has lived in Weaverville, NC, her entire life. She has one son, Logan, who is her entire world. Kimmie graduated from AB Tech from dental assisting and has been a dental assistant for 20 years. She has extensive skills in working with children and in a surgical setting. In her free time, she loves to spend time with her son and her family and friends. She also loves to go to church, read, go shopping, and go on crazy adventures.
"I love to work at Blue Ridge Pediatrics because we are a family. It's like walking in your door at home. I have so much fun with my coworkers. I absolutely love all my tiny patients. They keep me so entertained and laughing because you never know what stories they will tell or what they will do, whether it will be giving you a huge hug or bringing you a special picture they drew you! It makes my heart melt!!"
Amy Anderson  DAII
Amy graduated from the Dental Assisting program at AB Tech in 2008. Her number one goal is patient comfort. She likes to make children smile and feel at ease at their visit and make it an enjoyable experience. She is an Asheville native and has a daughter named Skylar. She likes to spend her free time with family and friends, going for walks, shopping and reading.
"I love working at Blue Ridge Pediatric Dentistry because I love our cute, sweet little patients. I also love having co-workers and a boss that are like family to me. I love having a job that I look forward to going to each and every day!"
Christy York DAII
Christy graduated from Western Piedmont in 2000. She is married and has 3 children. She enjoys days off with her family and going to church.
"To me, there is nothing more rewarding than working with children."
Julie Webb RDH
Julie graduated from AB Tech in 1995. She is married and has a son.
"I enjoy working at Blue Ridge Pediatric Dentistry because I want to help children develop a positive dental attitude, to look forward to coming to the dental office, and to give them a strong start for a healthy dental future."
Jessica Hernández – Front Desk Representative/Billing – "Hablo Español."
Jessica graduated a semester early from East Tennessee State University in Dec. of 2010 with Bachelor's Degree. She has extensive experience as a Front Desk Representative. Her main goal is to make the paperwork/billing side of your dental experience easy and painless. She loves children and loves to make people smile. She likes to spend her free time with her little dachshund "Choco" and her husband, Héctor. She loves to dance and watch movies.
"I love working at Blue Ridge Pediatric Dentistry because Dr. Knechtel is so kind, and has a magic touch with the kids. He treats all the patients as if they were his own children."
Brooke Pike – CDA, DAII
Brooke is a recent graduate of AB-Tech's Dental Assisting Program. She graduated in July 2015. She also has an Associate's Degree in General Occupational Technology. She loves living here in Asheville, and in her free time she enjoys spending time with her family, her boyfriend, and her friends.
"I like working at Blue Ridge Pediatric Dentistry because we have a wonderful Dentist and Staff!
I enjoy working with children – they make every day fun and exciting!"
Valerie Whitemire DAI
Valerie is a native of Asheville, but is new to the field of dentistry. She is eager to learn all that she can, and is enjoying working with Blue Ridge Pediatric Dentistry team. In her free time she loves to spend time with her family and pets, and travel to new places. Valerie also loves to paint.
"I love being part of a place that is helping kids and their parents learn about good oral hygiene and care."
Martha Garcia, DAII – "Hablo Español."
Martha is a graduate from AB-Tech. She loves the staff here and enjoys working at Blue ridge Pediatric Dentistry. In her free time she loves to hangout with her loved ones, go dancing, and watch movies.
"I enjoy working at Blue Ridge Pediatric Dentistry because the children here are so full of energy and joy!"
Betsy Haynes
Betsy earned her Esthetician license in Wilmington and got her Associates in Arts at ABTECH. Betsy enjoys hiking with her dog Jerry and immersing herself in all that Asheville has to offer.
"I love working at Blue Ridge Pediatric Dentistry because I am proud to work with such a caring staff. The kids bring a smile to my face everyday."
Lindsey Davis, RDH
Biography coming soon.